4/18/17: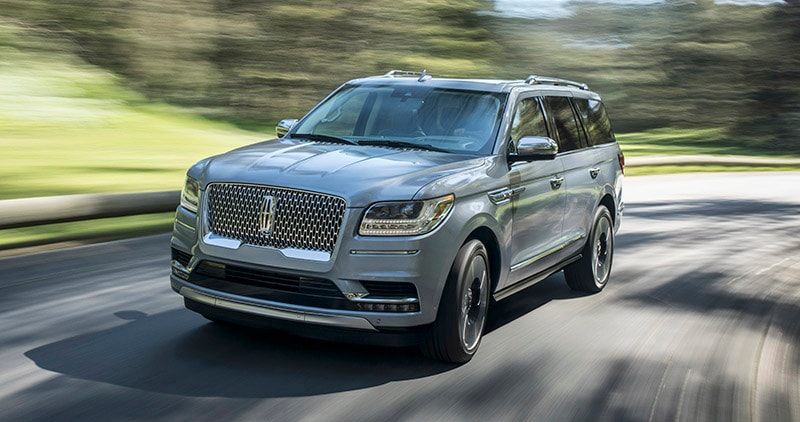 The newly redesigned Navigator is the ultimate family vehicle. Even when every seat in the Navigator is occupied, passengers will be comfortable in the Perfect Position seats which includes massage, heating, and cooling functionality. They can also be adjusted 30 different ways. The third row seats even recline!
The Navigator includes SYNC3 with AppleCar Play so drivers can control audio, navigation, and more from the vehicle's touch screen. Multiple screens are included in the Navigator and each one can display different content, created a personalized experience for the passenger. The standard wifi allows for up to ten mobile phones to be connected!
Drivers of the Navigator do not have to stress about parking in tight spaces since it includes a 360 degree camera. Views from four cameras create an overhead image so the driver can see all around the vehicle.
The 2018 Lincoln Navigator is expected to arrive at our dealership in the fall.
4/6/17: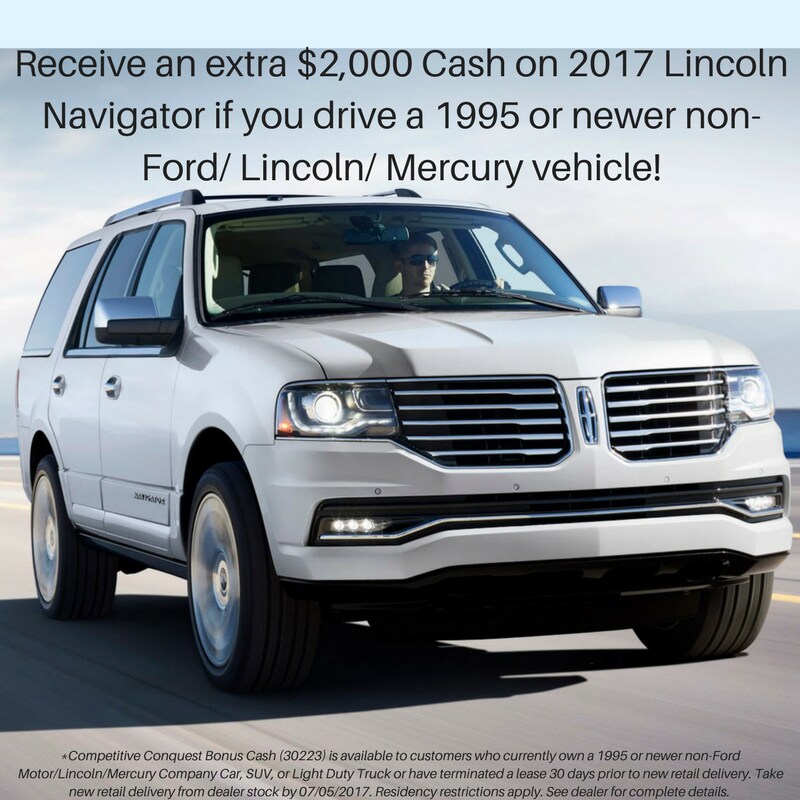 3/2/17: Congratulations to Ariel Lee who was just promoted to General Sales Manager!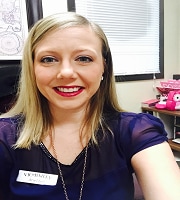 12/20/16: We have an updated waiting area for our service customers!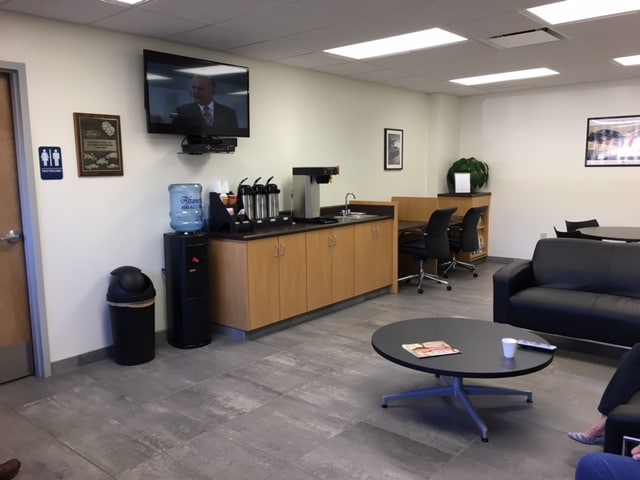 10/20/16: Our first 2017 Lincoln Continental has arrived on the lot! Unfortunately this one was already sold to a man in Columbia. Contact us as soon as possible if you think you might want one. Limited number will be produced!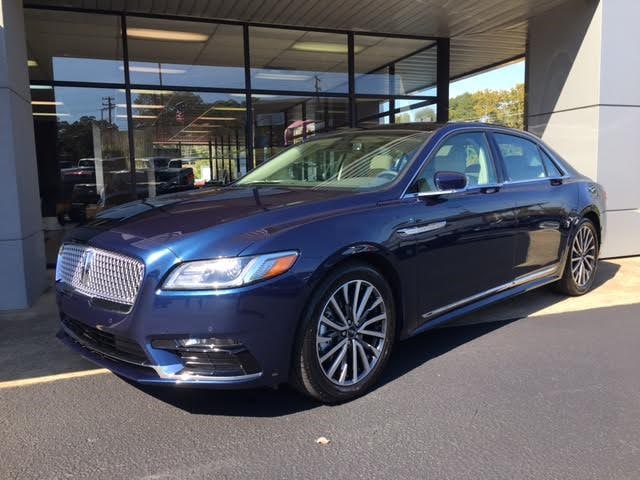 10/20/16: We are thrilled Ashley Ramsey has joined our Sales Team!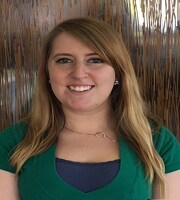 10/18/16: We were voted "Best Used Car Dealer" - Best of Spartanburg 2016
10/12/16: The Vic Bailey Collision Center has new, top of the line equipment!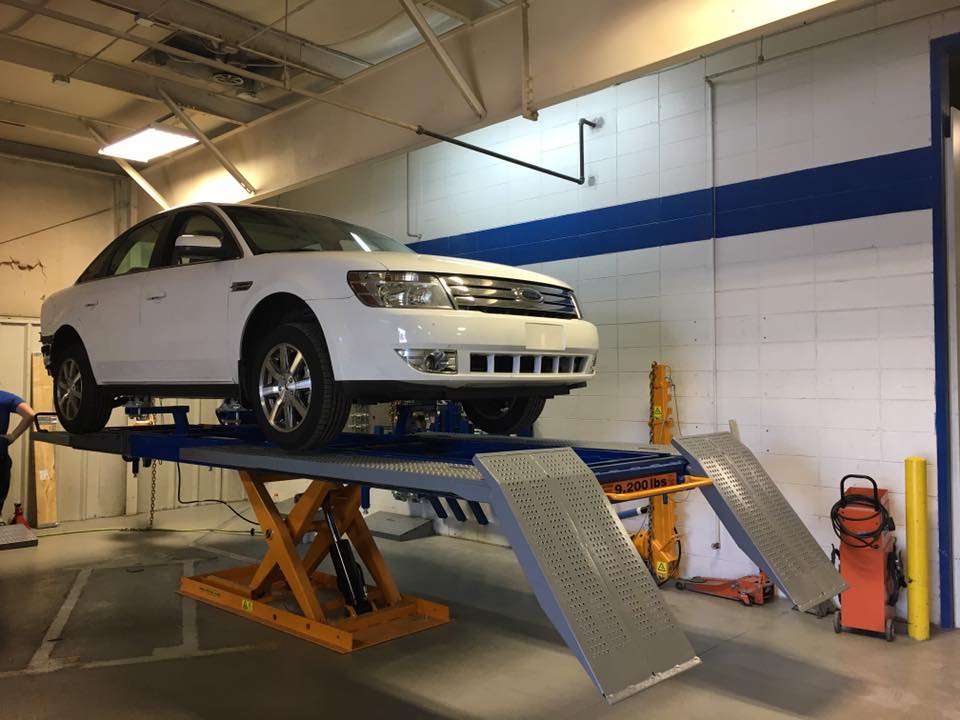 9/14/16: The 2017 Lincoln MKZ was named a Top Safety Pick by the Insurance Institute for Highway Safety!
8/29/16:Â Lincoln has been designated as the highest-scoring automotive brand by The American Customer Satisfaction Index (ACSI) among the 24 automakers tracked in their annual survey!
8/5/16: Our Finance Manager and Lincoln Ambassador, Ariel Lee, is featured in Frontline, the Lincoln magazine!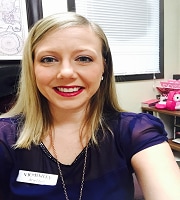 7/5/16: Checkout this vintage T-shirt employee, Sara Davis, found when packing up her house to move!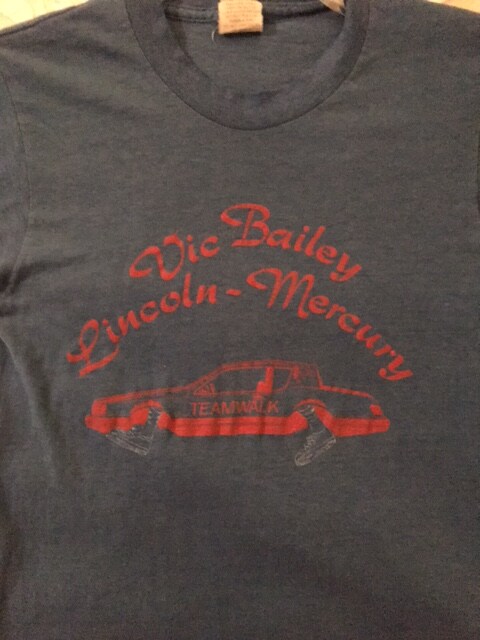 6/7/16: Our new receptionist, Ashlyn Pike, is on the Principal's Honor Roll at High Point Charter School! She is already taking college classes at Spartanburg Community College as she is eager to start nursing school!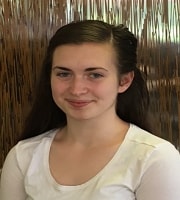 5/3/16:Â 
4/11/16:
1/18/16: Did you know Vic Bailey Automotive has one of the best collision centers in the Upstate?! It is located across the street at the Mazda Subaru dealership. Stop by for a free estimate!
1/12/16: Now is the time to purchase the classic Lincoln MKZ!
12/18/15: Jason Weatherly is our new Service Production Manager! With over twenty years of experience, there is no one better to make sure our service department runs as efficiently as possible.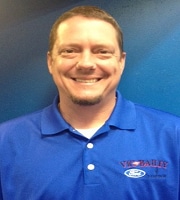 12/4/15: Meet our new salesmen, Derek and Josh!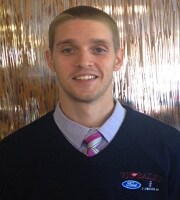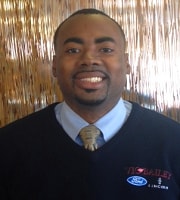 11/13/15:Â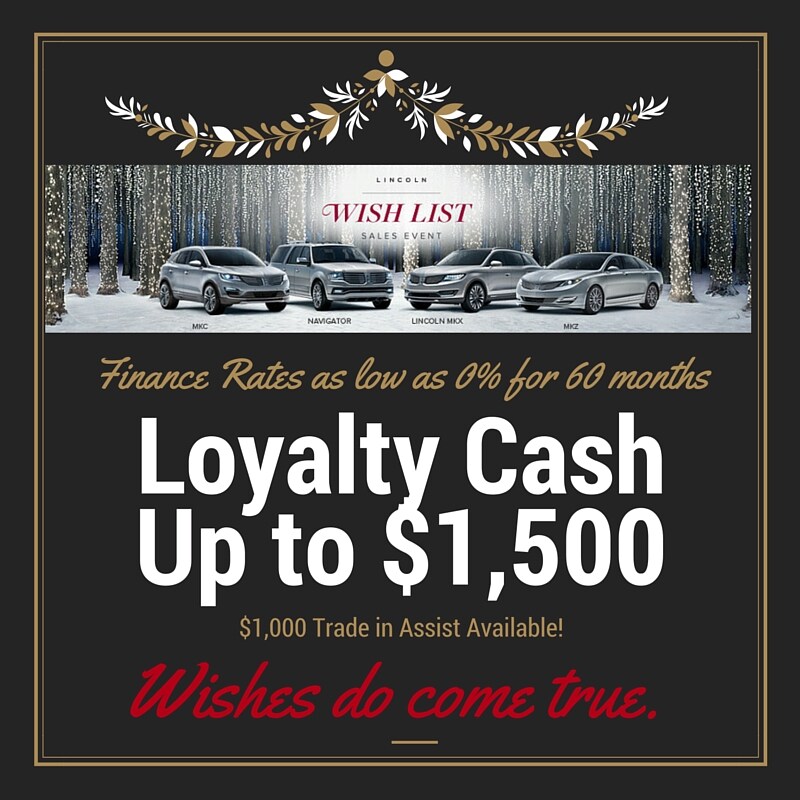 10/15/15: Justin Bloom has been promoted to Collision Center Manager! He started out as a body shop technician years ago and has shown tremendous dedication to his career. He is doing an excellent job!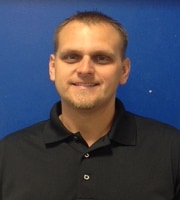 10/7/15: Vic Bailey Automotive named Business of the Year by Mobile Meals of Spartanburg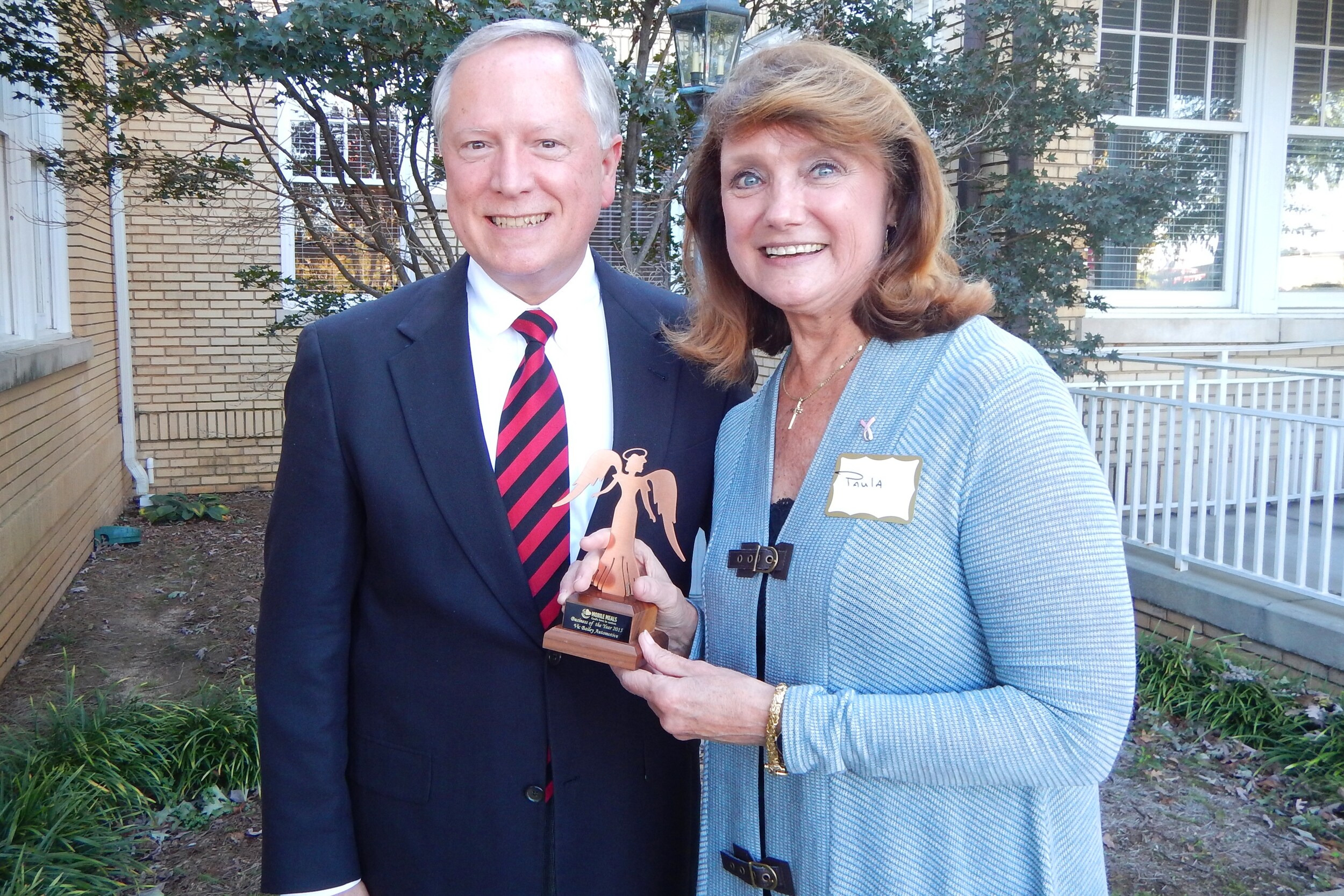 9/14/15: The Collision Center has a fresh coat of paint!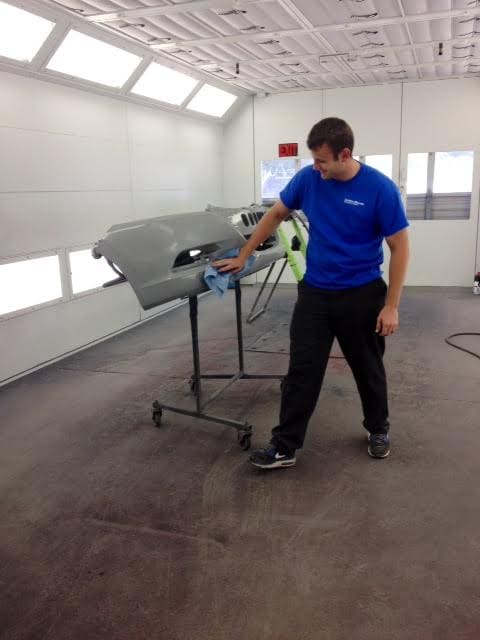 9/8/15: Did you know we're the oldest Lincoln dealer in South Carolina?! 
9/2/15: The Lincoln Summer Invitation Sales Event will be going on through September!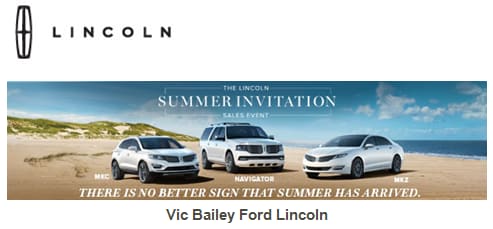 8/14/15: We are pleased to welcome Tim Thomas, from Hickory, NC, to our sales team!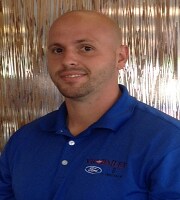 7/6/15: Today we are celebrating the birthday of Vic Bailey Jr.!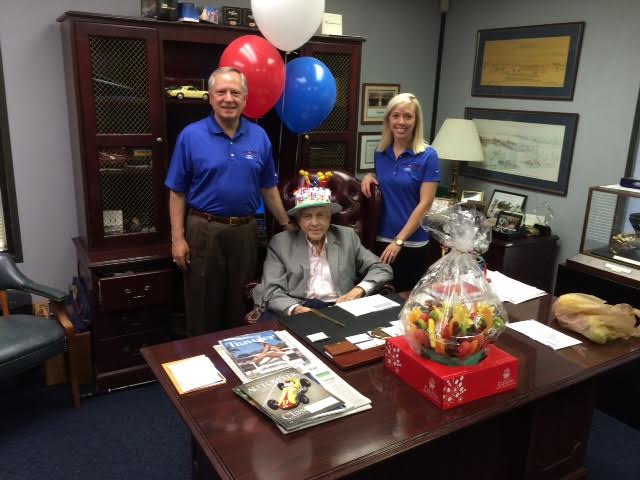 3/4/15: We are excited to have Brad Clary as our new Service Manager. He has 35 years of experience and 31 of those years were spent at Ford dealerships! His goal is to make our service department the most customer-driven shop in the area! We will soon have a Quick Lane as well as a commercial truck shop!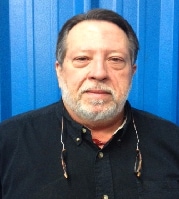 10/21/14: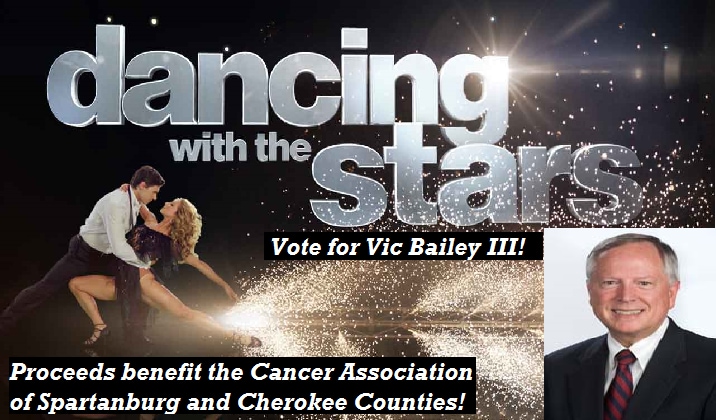 5/28/14: The Collision Center is now located across the street at Mazda Subaru. All makes & models are welcome!