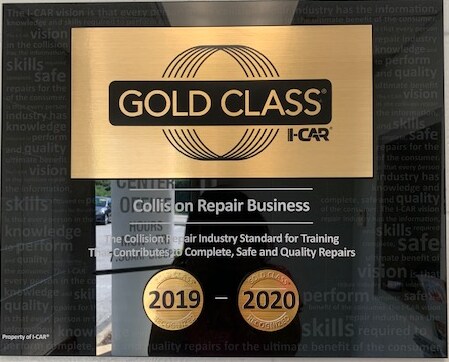 Whether you're in Greenville, Inman, Greer, Gaffney, or any other surrounding South Carolina town, the Vic Bailey Lincoln auto body facility is the best collision center in Spartanburg. At our state-of-the-art facility, we provide fast and affordable auto body repair solutions.
You do not have to go where your insurance company tells you to go. We work with all insurance companies to provide our customers a stress-free experience. All repairs include a complimentary detail service. 
Vic Bailey Collision Center
400 E. Daniel Morgan Ave.Spartanburg,SC 29302
(Located at Vic Bailey Mazda Subaru)
(864) 381-6851 or email us!
Stop by for a FREE ESTIMATE!
Preferred Towing Vendors for the Vic Bailey Collision Center:
M & R WRECKER SERVICE
864-583-4622
 ACE TOWING OF SPARTANBURG
864-579-2290
(Towing company will provide courtesy and prompt service to ensure the customer's vehicle is towed and securely stored at Vic Bailey Collision Center during and after hours.)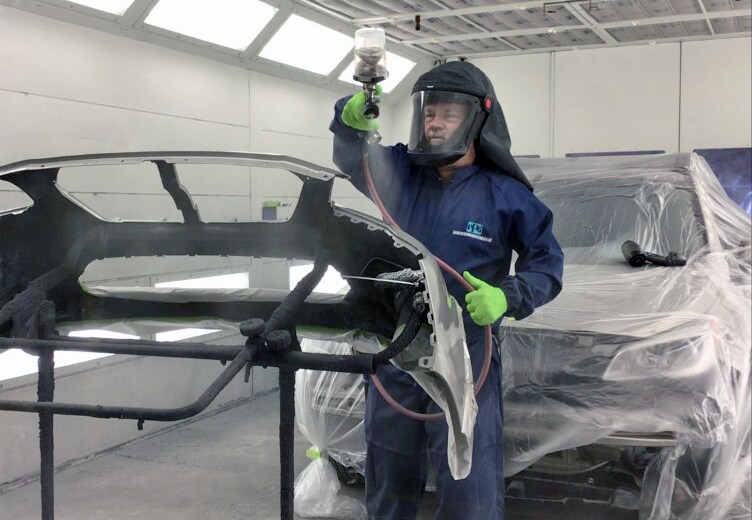 Since the finished product is directly related to the equipment used to make the repairs, we only use top-of-the line equipment, such as the CAR-O-Liner frame machine and Car-O-Tronic Vision 2x3 measuring system. To ensure all auto repair paint jobs and custom paint jobs deliver appeal, we use PPG paint in the Garmat Tier 1 Downdraft paint booth. Best of all, we work on all makes and models of vehicles and provide solutions for problems ranging from minor dings to complete makeovers.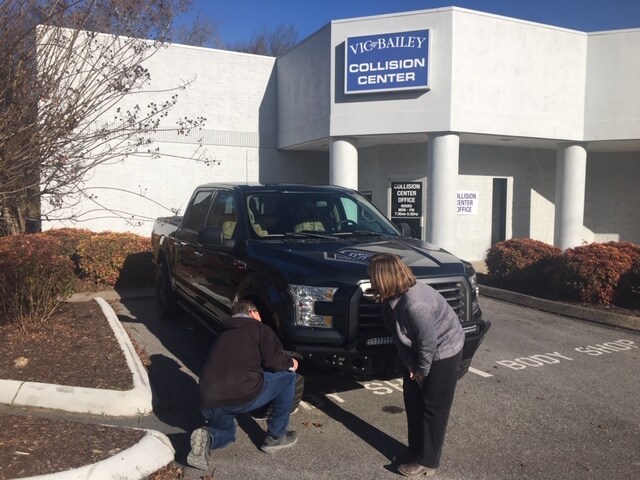 Before and After Pictures
 
 
Spartanburg Collision Center & Paint Shop near Greer
Conveniently located across the street at Vic Bailey Mazda Subaru, we provide auto body repair and paint solutions to quickly get you back on the road. Our experienced auto body technicians offer years of experience repairing all makes and models of vehicles - from brand new to collectible vehicles.
By offering a vast range of auto body repair solutions, we're able to restore vehicles to their original glory. Some of the most common auto body repair and collision services we offer include: 
Body fillers
Dent removal
Professional color matching
High-quality PPG paint
Bumper repair
Minor to major scratch repair
Hail damage repair
Dent repair and removal
Fender repair
Headlight restoration
Auto glass repair
Aluminum repair
Collectible vehicle restoration
Simply put, we offer an endless array of auto body repair and collision repair solutions. As the best collision center in Spartanburg and Greenville, we'll do whatever it takes to restore your vehicle to showroom quality.

Vic Bailey Automotive's Collision Center Is Proud To Be An I-Car Gold Class Business
Vic Bailey Automotive Collision Center has earned Gold Class status, the industry standard for training that contributes to complete and safe repairs. Only 10 percent of collision repair businesses currently meet the rigorous training requirements necessary to earn the Gold Class designation.
Gold Class shops are required to have every technician involved in collision repair take
training that is specific to their roles. They must continue with ongoing training each
year for the business to maintain its Gold Class recognition, including classes in new
technology.
Today's vehicles are increasingly sophisticated devices featuring an ever-growing
number of components, parts and advanced lightweight materials. The constant
introduction of new vehicle technologies can result in repair procedures changing
significantly from year to year, making current repair knowledge critical for the
achievement of complete, safe and quality repairs. When you choose Vic Bailey Automotive's Collision Center, you know your vehicle is receiving the highest quality of care and service.
Original Equipment Manufacturer & High-Quality Aftermarket Parts
When it comes to repairing vehicles after an accident, there are hardly ever any one-size-fits-all parts solution. While some customers prefer original equipment manufacturer (OEM) parts for their vehicles, many insurance companies will only pay for aftermarket parts. Because of this, Vic Bailey Collision Center offers both. 
However, we will carefully explain all of your options and help guide you to the best and most economical decision. Since we offer decades of experience, we only use the highest-quality and most reliable aftermarket parts.
Contact the Best Collision Center & Paint Shop in Spartanburg