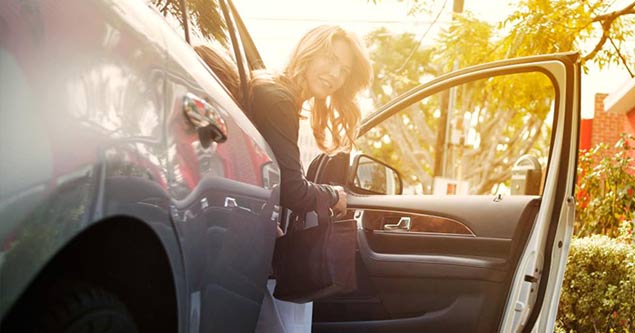 Certified pre-owned vehicles can often be overlooked on dealership lots. What many consumers don't know is that certified pre-owned vehicles bridge the gap between new vehicles and used vehicles. It's the perfect combination of a late model vehicle with low mileage that is still in excellent condition.   Dealerships provide different levels of services and perks that are available to owners of certified pre-owned vehicles. See the top benefits of owning a CPO vehicle and the exclusive benefits that Vic Bailey provides its customers.    
Advantages to Owning a CPO Vehicle
Unlike used vehicles, CPO vehicles have a rigorous reconditioning process they go through. Each type of dealership provides different regulations, but here are some common ones you can expect from your dealership.  
Top Quality Vehicles Only
Dealers will often exchange used cars without an inspection or many regulations to adhere to. However, CPO vehicles are usually the top-notch vehicles on the lot with the exception of the newest model vehicles.   Many auto manufacturers have limitations about certified pre-owned vehicles including most recent late models, low mileage, and excellent exterior and interior condition. These are very common limitations to ensure that the CPO vehicle you're purchasing is in great condition.   
Warranty Protection
 Most CPO vehicles have such low mileage and general use that the warranty is still included in the purchase. Occasionally manufacturers will have both the original basic and the powertrain warranties still available during purchase.  
Multi-Point Inspection
Top manufacturers have a rigorous checklist that keeps their CPO vehicles up to regulation. Each vehicle is inspected at the dealership before it's eligible to be included in the dealer's CPO program.   The multi-point inspection and checklist are often incredibly important checklist items that can give you peace of mind as a consumer. The experts at Vic Bailey have a checklist that provides confirmation that the vehicle you're purchasing is in excellent resale condition.  
Luxurious Benefits for Vic Bailey's Pre-owned Vehicles
 No matter the type of CPO vehicle you purchase at Vic Bailey in Spartanburg, you'll receive the pre-owned vehicle perks. At Vic Bailey we understand that a vehicle purchase can be a big decision, let our experts help. 




Pre-Owned Vehicle Benefits from Vic Bailey: 

 ●     200 Point Inspection 

 ●     Comprehensive Limited Warranty Coverage 

 ●     Robust Vehicle History Report 

 ●     Complimentary 24-Hour Roadside Assistance  

 ●     Same Quality Service as New Vehicles 

 ●     Complimentary First Oil Change 

 ●     On-call Ownership Customer Assistance   




With exclusive perks like these, if you live near Spartanburg there's no reason not to come visit our Lincoln dealership to see what certified pre-owned vehicles we have in stock. If you're looking for something specific, our team can help.  
Test Drive Certified Pre-owned Vehicles in South Carolina Today
Still have questions about our pre-owned vehicles? Call our sales team at 888-277-7636 or fill out our contact form to get your questions answered today.    Our dealership serves Spartanburg, Greenville, Gaffney, Greer, Inman and beyond. If you live nearby, visit our dealership to see what certified pre-owned we have.