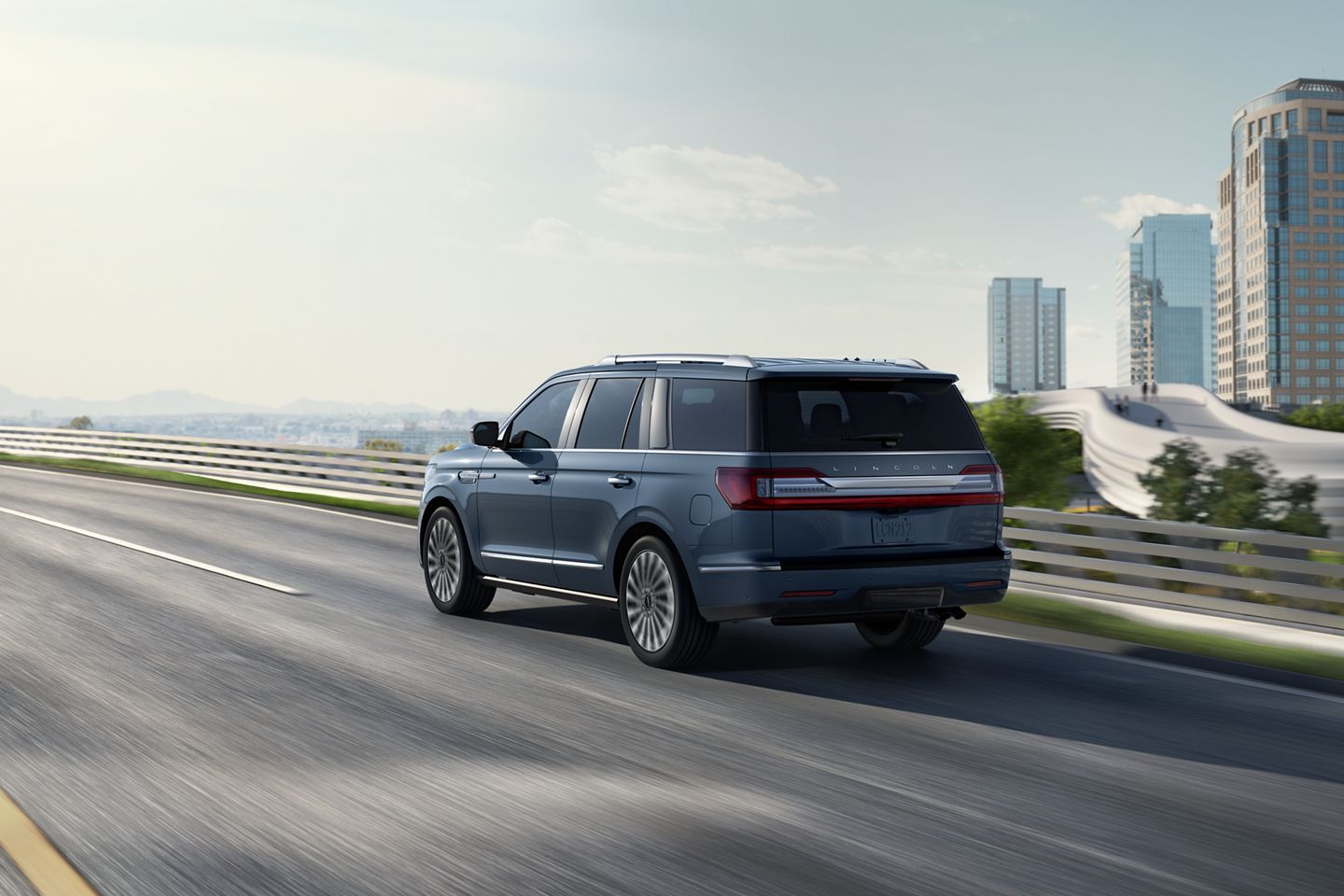 The Lincoln Navigator is an SUV decorated with awards of all kinds, including the 2018 North American Truck of the Year award! From hood to bumper, it's a standout SUV in every way. The Infiniti QX80 is a worthy contender for SUV shoppers, but there are some key features that set the Navigator ahead in terms of towing, passenger comfort, and driver assist technology. At Vic Bailey Lincoln, we take pride in showing Spartanburg-area drivers why the Navigator could be the perfect SUV for them!
Luxury Lowdown - Safety and Tech
For Lincoln drivers only, the Lincoln Way app lets you contact roadside assistance, reserve and pay for parking in advance, schedule vehicle pickup, and more. Lincoln Connect, also only available in a Lincoln, provides a 4G LTE Wi-Fi hotspot with the capability to connect up to 10 devices in the Navigator. Head-up display puts all the information you need to know while driving your Navigator right in your line of vision (without being distracting). Imagine never having to look for parking or squeeze into tight spaces ever again. Sound good? With Active Park Assist, your Lincoln will find available spots and navigate itself into the space. Navigation is never this easy in the Infiniti QX80. Both vehicles share standard safety and assistance features like a back-up camera, cruise control, power liftgate, seat setting memory, and all-around airbags. But only the Navigator offers a standard Wi-Fi hotspot and HD Radio.
Luxury Lowdown - Comfort and Style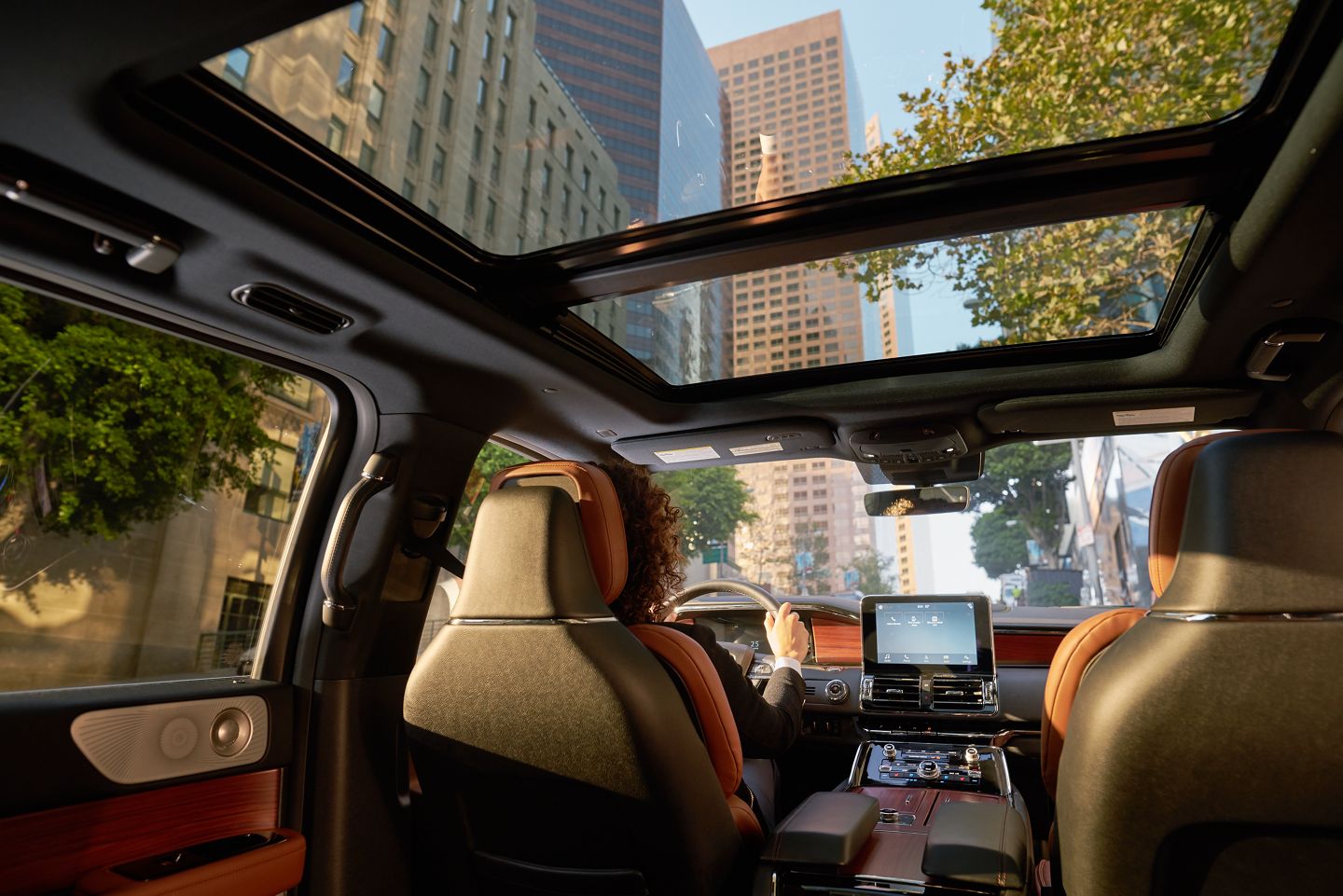 Expect standard heated seats in the front of both vehicles, but only standard rear heated seats in the Navigator. Stereo, Audience, and Onstage stereo modes allow you to match your Navigator's audio to the mood of your journey. There's also a standard luggage rack in the Navigator that makes packing for a trip easier than ever. Use your personalized Navigator key fob to automatically adjust settings like your seat, mirror and pedal positions, audio and climate preferences, and more. The Navigator boasts best-in-class second-row leg room and has space for seven passengers. Critics agree that passenger space is a downfall in the Infiniti QX80, proving your passengers will have a more comfortable experience in a Navigator.
Luxury Lowdown - Strength and Capabiltiy
The Lincoln Navigator is strong. With a Twin-Turbocharged 3.5L engine, enjoy 450 horsepower, 510 lb. ft of torque and six Lincoln Drive Modes: Slippery, Excite, Conserve, Deep Conditions, Normal, and Slow Climb. In the Lincoln, you've also got automatic transmission with overdrive and rear-wheel drive. Head out on the road and expect 16 MPG in the city and 23 MPG on the highway, while the Inifiniti will give you 14 MPG in the city and 20 MPG on the highway. Lifetime warrantied adaptive LED headlights light your way in the Navigator and standard cruise control helps you stay on track. These are only options in the Infiniti, and you shouldn't have to drive a vehicle without the essentials. With the engine of a high-strength pickup truck, the Navigator is also a favorite in terms of towing. It features Regular Duty Engine Oil Cooler so there's no such thing as too much work.
Test Drive Your Navigator at Vic Bailey Lincoln Today!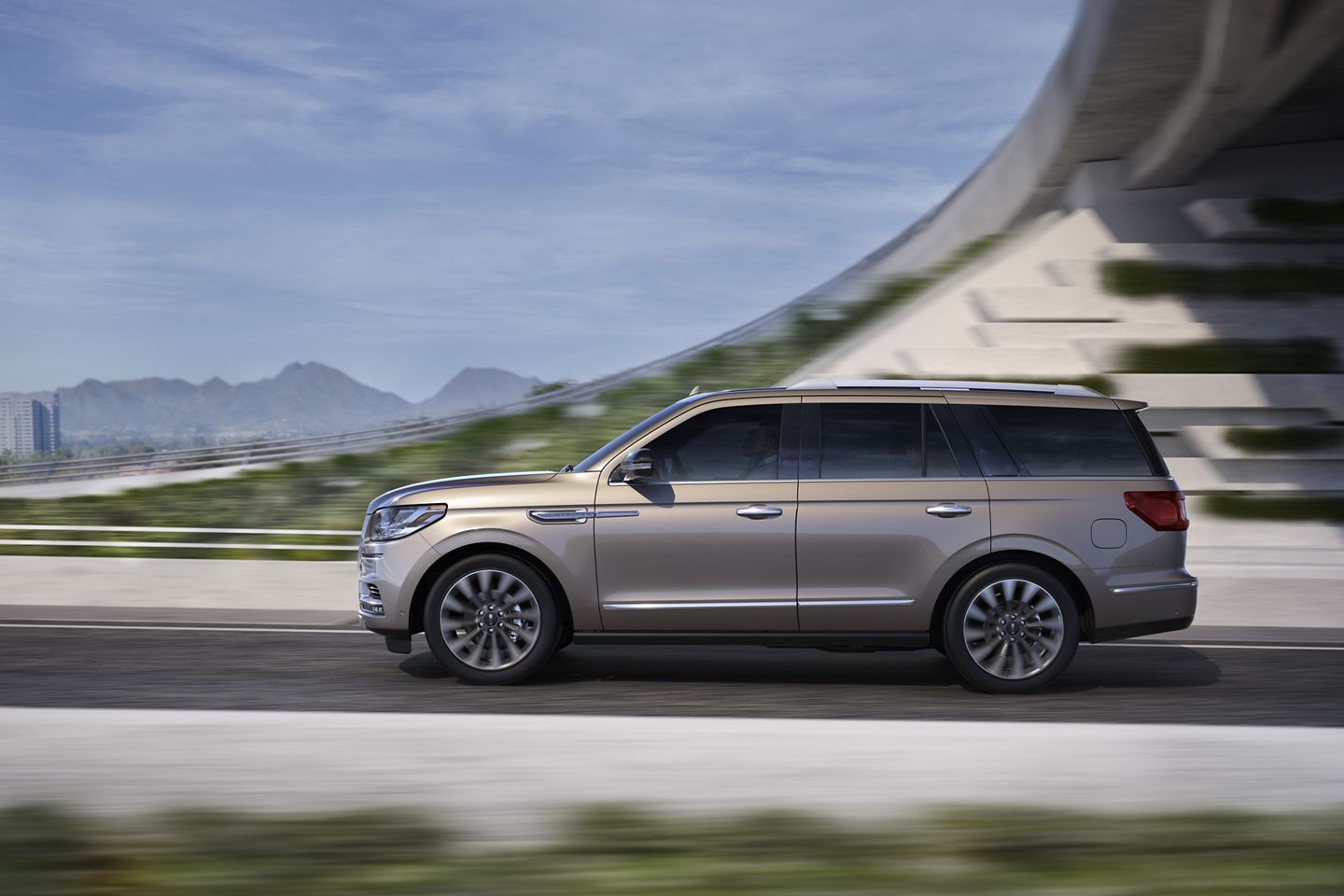 The first step in making a Navigator your own is taking a test drive! Test driving doesn't mean you're obligated to purchase this vehicle, but it will help you decide what feels right to you. We hope to hear from you soon at Vic Bailey Lincoln in Spartanburg, SC! Fill out our online contact form or give us a call at (864) 539-2574 to get started.