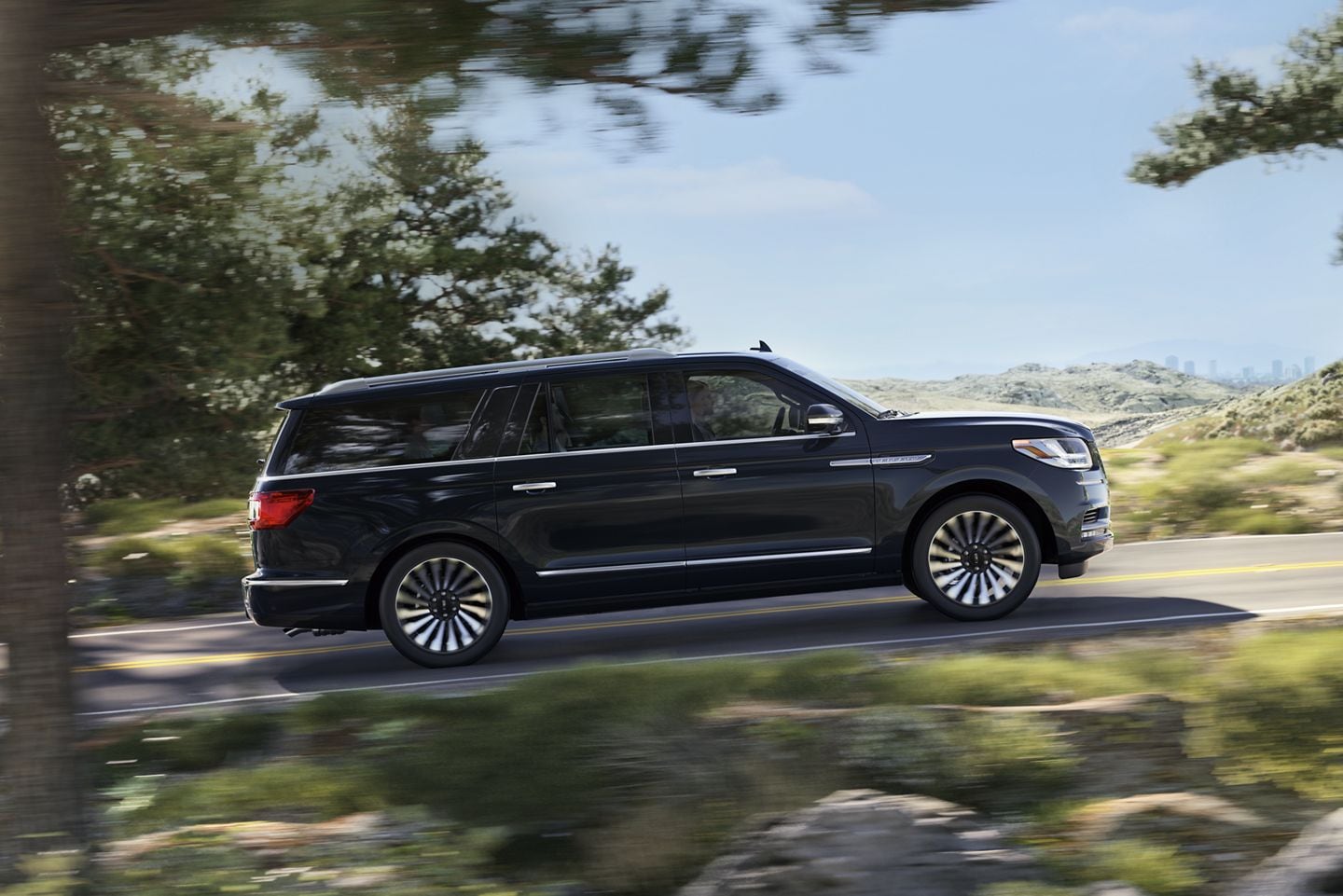 There's no contest that the Lincoln Navigator is the best luxury SUV on the market in terms of driving experience, interior upgrades, technology features, and even price point. When sized up next to Land Rover's Range Rover, the Navigator comes out on top at every turn. At Vic Bailey Lincoln, we're proud to host the Navigator on our lot, and we're glad to explain why any chance we get.
Power and Capabilities
There are six Lincoln Drive Modes: Slippery, Excite, Conserve, Deep Conditions, Normal, and Slow Climb as well as automatic transmission with overdrive and rear-wheel drive. The Twin-Turbocharged 3.5L engine in the Navigator offers 450 horsepower and 510 lb. ft of torque. The gas mileage in both vehicles pans out evenly with a combine city/ highway 19 MPG. In the Navigator, the lifetime-warranty adaptive LED headlamps adjust to match any road conditions you may encounter. The Lincoln Way app allows Navigator drivers to reserve and pay for parking in advance, contact roadside assistance, schedule vehicle pickup, and more. This is customer service you wouldn't find in a Range Rover.
Exterior and Interior
In terms of size the Navigator is, by all accounts, larger and more commanding than the Range Rover. Its got more width, ground clearance, wheelbase and height, and a whopping 103.4 cubed feet of available cargo volume as opposed to the Range Rover's 68.6 cubed feet. Despite the Navigator's size, it has a better turning radius than the Range Rover as well. The Navigator features best-in-class second-row leg room, PowerFold second-row seats, and a power-reclining third row. This is interior versatility you can't find in the Range Rover. The Range Rover's interior is reportedly heading out of style with features that haven't been upgraded for a couple of years.
Technology and Safety Features
Out of the gate, the Range Rover's seemingly innovative dual control screen actually has a bit of a learning curve. In a vehicle where efficient navigation and focused driving is key, drivers don't have time to school themselves on excessive technology. More driver-focused features in the Navigator include enhanced Active Park Assist that locates available parking spots and steers itself into place, adaptive cruise control, stop-and-go technology, and automatic brake-assist. Head-up display puts data like cruise control, lane-keeping information, and more in your line of vision for constant driving enhancement. Lincoln Connect, exclusive only to Lincoln vehicles, provides a 4G LTE Wi-Fi hotspot, remote unlock, lock, and start/stop technologies, climate control, and more. With a 20-speaker audio system and stereo, audience and onstage sound modes, the Lincoln Navigator passes the Range Rover's entertainment features with flying colors!
Contact Vic Bailey Lincoln for the 2019 Navigator!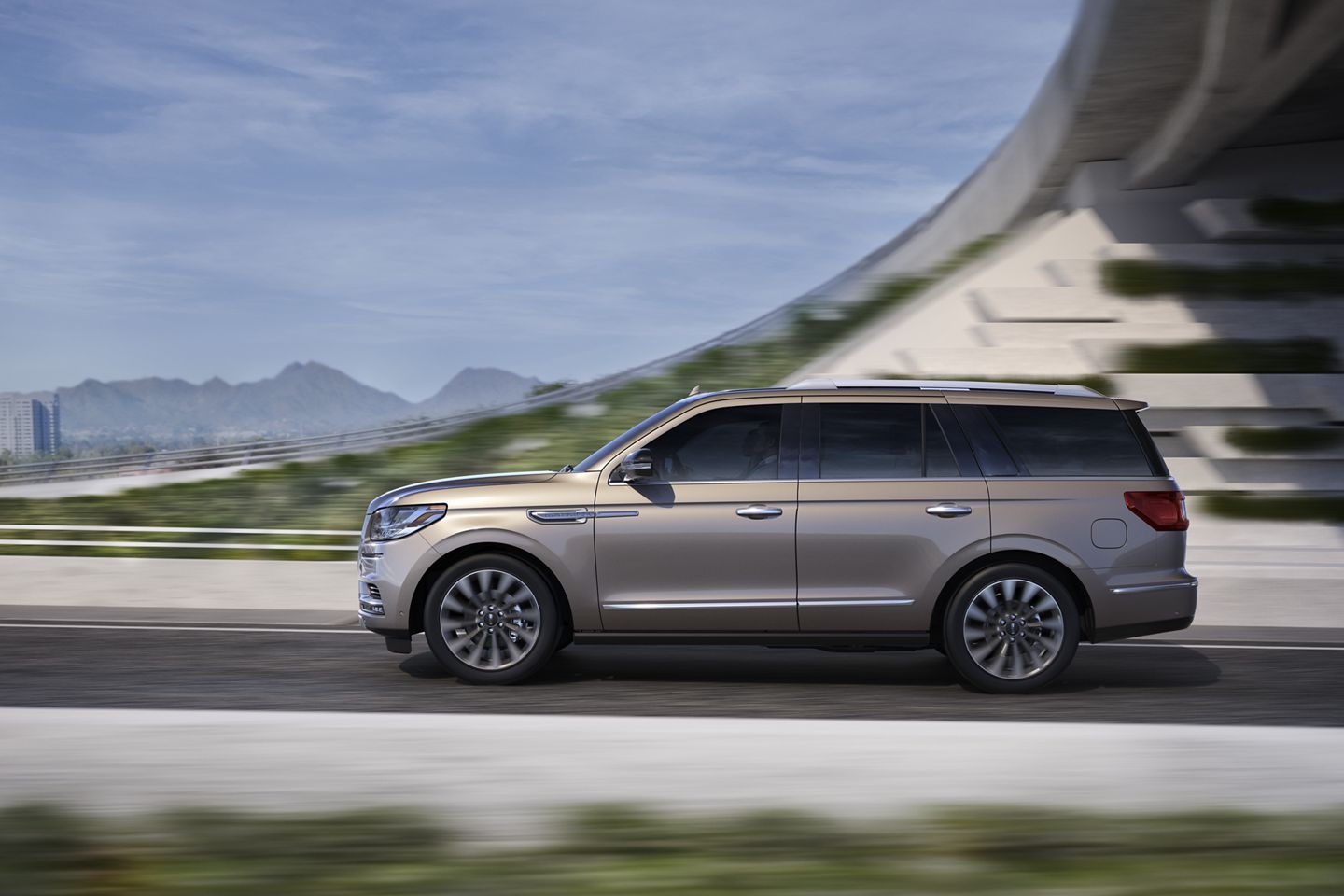 Stop by our Spartanburg, SC lot to see these impressive features for yourself! The Lincoln Navigator has endless qualities that make this a top-selling luxury SUV. If you'd like to learn more, fill out our online contact form or give us a call at (864) 539-2574!